I have a bot in this structure where I'm leveraging Google Sheets and OpenAi to create blog posts.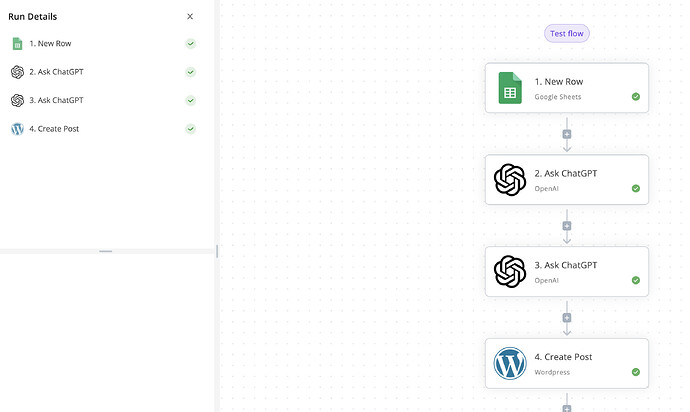 Flow is valid.
And for some reason this bot is not running, it was running couple of weeks ago.
I added more rows into sheets but looks like it's not running.
Anyone similar issue ?