I created a new submission trigger for Gravity Forms, and it's stuck on this:
"Action Required
Please go to Gravityforms and trigger New Submission"
It's not receiving any data even though I've already sent a form submission in Wordpress multiple times. I'm sure the form is submitting as it's sending me an email as confirmation.
The setting in Wordpress is this: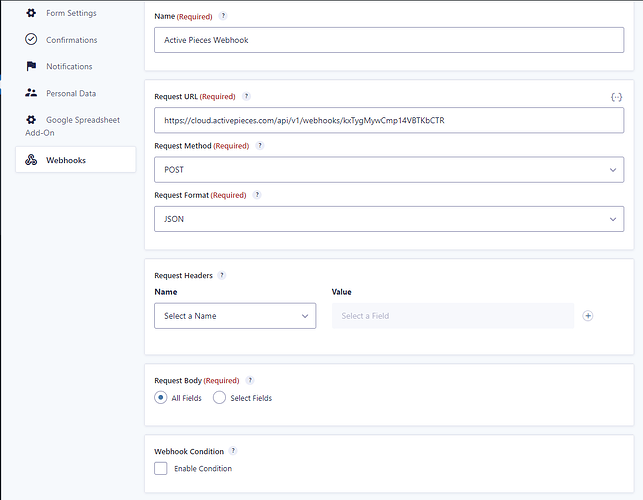 Anything I'm missing?
Thanks!