We've observed a significant number of users utilizing Zap for Autotask, attributed to the limited availability of integration providers for this platform—currently only one or two. Given this scenario, we believe that introducing additional integrations could capture considerable attention and recognition among the Autotask user community.
Your assistance in providing an integration for us would be immensely valuable.
Thank you for considering our request.
Please see below for my current Zap design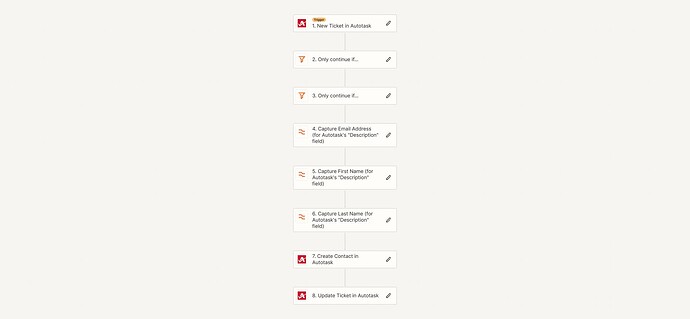 Some good API reference to help with the integration: