Anthropic/ Claude support
it was promised that this will be added so when will this happen]
Hi @trevorotts Claude and many other LLMs like Palm and Llama are already available under the OpenRouter piece now!
i looked and this is no the case
@trevorotts I'm not sure if you tried it out, but here are some instructions that could be helpful:
Go to your flow, click on the + to add a new step.
Search for OpenRouter and select it.
Create a connection (and an OpenRouter account if you don't have one).
Write your prompt and enjoy Claude.
Screenshot: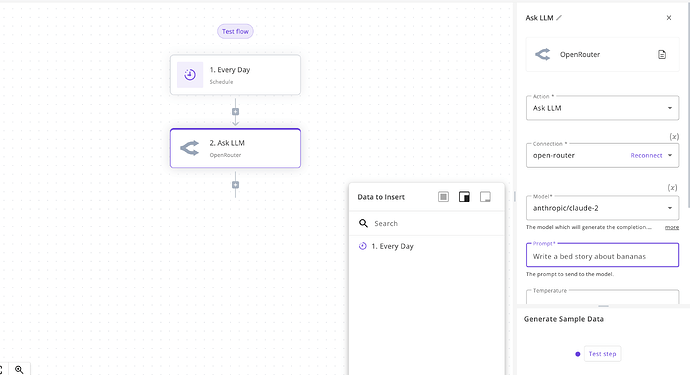 This topic was automatically closed 24 hours after the last reply. New replies are no longer allowed.