Good day
Kindly assist. I'm creating a HubSpot > SendFox automation, where I want all new contacts in HubSpot to be added to a particular SendFox list, but on SendFox actions, I'm not getting the option to select the List I want. It's showing HubSpot Properties I have already on HubSpot Triggers in SendFox List. How Do I go about this?
Please take note that I'm moving this automation from Zapier to Active Pieces. Below is a screenshots of Active Pieces SendFox List:
List in Active Pieces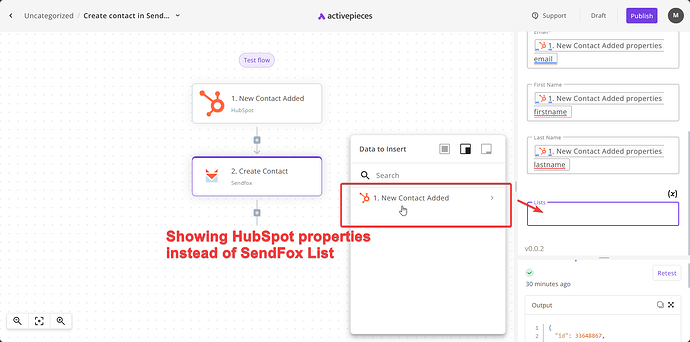 Is there something I'm doing wrong here? Your assistance is greatly appreciated.